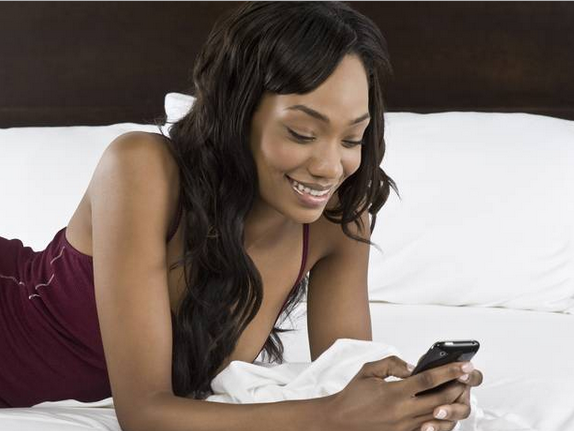 29 Feb 2016
BY: Dr. Laura Louis
Blog / Sex
Comments: No Comments
All Day Foreplay : Preparing The Mind and Body for Sex non sexual touches are an essential aspect of intimacy. Have you ever heard of the term all day foreplay? The art of all day foreplay might include holding hands, giving each other a massage without it leading to sex. You can send your spouse texts throughout the day.

All day foreplay prepares the mind and body for sex. Sometimes people think that they have to take a lot of time to have good sex. That is not necessarily true, but you want to take time to meet your partners. This involves preparation. In America, many people often feel busy. In most homes, you have dual income families. This means that you both may feel exhausted by the time that you arrive home.
You can send texts to your spouse throughout the day. You can send you spouse a picture of you with a sexually message.
Examples of All Day Foreplay:

I miss you baby
thinking of you
cant wait to …. when I get home.
In the morning, before you leave put a little note in their bag that says I love you baby.
Couples should have a 20 second kiss. On average couples kiss for less than six seconds. When you kiss, oxytocin is released. Oxytocin is the sex/love hormone. It makes you feel closer with your spouse. I challenge you to take time to kiss for 20 seconds or longer, and watch how you grow closer with your spouse.
Dr. Laura Louis is a Licensed Psychologist/Therapist in the Atlanta, Georgia area. If you're near and would like to get some of her services, please contact her or make an appointment! You can also check my YouTube Channel for more great stuff.
This article is written by: Kenyatta Wheeler, Client Ambassador