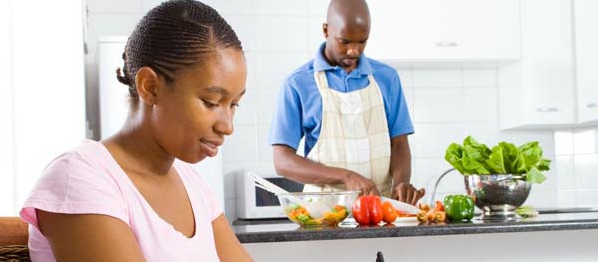 28 Aug 2019
BY: Dr. Laura Louis
Marriage
Comments: No Comments
"I now pronounce you as husband and wife" says the one who ties the two of you together. Now, the both of you will have the world for yourselves, together with your significant other. Are you scared? Are you thrilled? Are you enticed to know that both of you will face tomorrow by each other's side?
Being a husband is very different from being a wife. There are different gender roles and priorities that you have as a husband and wife.
Here are a few:
1. Traditionally, the husband serves as the support of the household while the wife serves as the light of the family. In some households, the husband provides the necessary needs of the family while the wife is the one who is in charge of everything inside the house; such as housework like cooking, washing the dishes, and etc. We have seen many changes in today's society with "gender roles" and spouse expectations.
ALSO READ: 5 WAYS TO AVOID CONFLICT IN YOUR RELATIONSHIP
2. For some couples the wife makes necessary decisions when it comes to the budgeting of the family while the husband supports the decision of the house. Some cultures believe the wife is a much more critical decision maker than the husband, which means every decision shall be made under her approval. Because, mother knows best. Ladies, are you the ones handling the money in your household?
3. It is expected that the wife is in charge of making sure that her husband is comfortable every day after work. Ideally, it is the job of the wife to make sure that her husband will have comfort when he comes home after his work. But we have seen changes in this trend and expectation as well. Women have deviated from their role as a housewife and have ventured in to the role of working mom or entrepreneur wife. Fellas, are you making your wife comfortable after work as well?
These gender roles and differences can also be reversed. In this modern era where women have become more independent and in some cases provide support to the entire household. But nevertheless, the family stands together with the collaboration of both husband and wife. One doesn't live without the other. It's like ying and yang; where you support each other because it is what you vow with each other.
For all of my couples who are interested in being WELL-Prepared for your marriage, join me for my FREE training, teaching couples.
This training goes
LIVE on September 4 @ 8PM!
I am opening this webinar up to ONLY 100 students so grab your seats before the sell out!
You DO NOT want to miss this live webinar!
Seat are limited!
Click the button below to register.